Merced County
The Merced County Fair will run from
June 6-10
at 900 Martin Luther King Jr. Way, Merced. The Table Mountain Concert Series is free with Fair admission. All shows start at 8:30 p.m., except for the June 10 performance, which starts at 7:30 p.m. For more information on concerts or to purchase tickets, visit
mercedcountyfair.com
June 6
Uptown Funk
These seven talented musicians and performers, specializing in a complete Bruno Mars concert production will give you a Bruno Mars concert experience that you will never forget. Don't miss the "Uptown Funk" Bruno Mars Tribute Band perform top hits like "Locked Out of Heaven," "Just the Way You Are" and many more!
June 7
Mark Chesnutt
With 20 Top 10 hits on the Billboard Hot Country Songs Charts and eight of those at No. 1, Mark Chesnutt has developed a large fan base who loves his traditional country music style. You won't want to miss hearing his epic cover of Aerosmith's "I Don't Want To Miss A Thing" that brought him to number 17 on the Billboard Hot 100, plus many more hits like "Bubba Shot the Jukebox," "It Sure is Monday" and "It's a Little Too Late" that are staples of the 90s country scene!
June 8
Sheila E
Fans won't want to miss the talented Sheila E perform her top hits "The Belle of St. Mark," "Sister Fate," "A Love Bizarre" and many more live at the 2018 Merced County Fair! Make sure you are
there to witness in person why she is commonly referred to as "The Queen of Percussion."
June 9
The Moonshine Bandits
The Moonshine Bandits will be returning to The Merced County Fair for another Shiner-Saturday night! With four of their six albums on the Top Country Albums Charts and two of their albums on the Top Rap Charts, you can expect to hear their unique blend of Country-Rap Music with songs like "Throwdown" and "Outback".
June 10
Selena – The Ultimate Tribute
Are you a Selena fan? Relive the great Selena Quintanilla with a live Selena – The Ultimate Tribute show by the talented Karla Perez. When Perez was 18 years old she won first place in a Selena Singing Competition and ever since she has been widely recognized as the number one artist doing a loving and respectful tribute to Selena.
San Joaquin County
The San Joaquin County Fair will run from
June 14-17
at 1658 S. Airport Way, Stockton. All musical events, including the Main Stage acts listed below, are included in Fair admission. For more information on concerts or ticket prices, visit
sanjoaquinfairgrounds.com/fair
June 14
6 p.m. show: Fresh
The Band Fresh is based in Los Angeles and travels beyond to entertain the masses with their energetic and exciting shows, playing everything Top 40 Dance, Rock, R&B; and Latin.
8 p.m. show: Uptown Funk
Uptown Funk is comprised of great musicians and performers, specializing in the complete Bruno Mars experience concert production.
June 15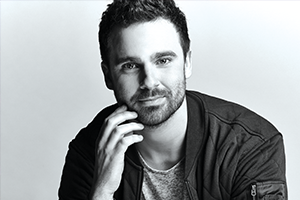 6 p.m. show: Jackson Michelson
Raised in Corvallis, Oregon, Jackson Michelson kicked off his country career on the West Coast, carving out a sound that blended the rootsy twang of the American South with the sunny, feel-good spirit of the Pacific Coast.
8 p.m. show: Jerrod Niemann
Known for clever wordplay and attention-grabbing lyrics, the highly engaging singer-songwriter last topped country charts with his Platinum-certified multi–week No. 1 anthem, "Drink to That All Night," from High Noon – on which he co-wrote eight of the 12 tracks.
June 16
6 p.m. show: Chains Required
Chains Required is a 10-piece rhythm & blues band based in Sonora, California that has a goal to provide a soul-stirring musical experience.
8 p.m. show: The Dazz Band
During the 1990s The Dazz Band began performing internationally as Rap and Hip Hop emerged in the music market. Audiences in Germany, France, London and Japan embraced the Funk and R & B sounds.
Stanislaus County
The Stanislaus County Fair runs from
July 13-22
. All concerts are free with Fair admission and start at 8:30 p.m. on the Bud Light Variety Free Stage. The fairgrounds are located at 900 N. Broadway, Turlock. For more information about concerts and Fair ticket prices, visit
stancofair.com
.
July 13
John Michael Montgomery
Few artists in any genre sing with more heart than this handsome, Kentucky-born artist. John Michael's sentimental and undeniably beautiful storytelling is what has made him so unforgettable.
July 14
Kool & The Gang
Kool & The Gang has a theme they have always stood by: music is the message. And with that deep love for music, they have been able to make a huge impact in the music world. Their fierce horn arrangements and signature sound yields a unique and flavorful blend of jazz, soul and funk.
July 15
La Séptima Banda
The 17-piece group La Séptima Banda is one of the most influential bands in Regional Mexican Music and is considered to be "La Banda del Momento" ("The Band of the Moment").
July 16
Trace Adkins
Trace Adkins' trademark baritone has powered countless hits to the top of the charts. The three-time Grammy-nominated member of the Grand Ole Opry is a TV personality, actor, author, and spokesman for the Wounded Warrior Project and the American Red Cross.
July 17
Blue Öyster Cult
For over four decades, Blue Öyster Cult has been thrilling fans worldwide with powerful albums loaded with classic songs. Indeed, the Long Island, NY-based band is revered within the hard rock and heavy metal scene for its pioneering work.
July 18
Lifehouse
With songs in the top 10 of Billboard's Hot 100, Alternative, Adult Top 40, Mainstream Top 40, Adult Contemporary and Adult Pop charts, Lifehouse has proven their versatility and longevity.
July 19
Salt-N-Pepa
Salt-N-Pepa have changed the face of hip-hop as we know it. They gave females across the globe a voice within their communities and the music industry as a whole. Being one of the first ever female rap crew, Salt-N-Pepa broke barriers and opened doors for all future generations of women in hip-hop.
July 20
Easton Corbin
It is no surprise that with two No. 1 singles, multiple awards and nominations, as well as performances on some of the biggest stages in the world, Mercury Nashville's Easton Corbin has made a lasting impression on the country music landscape.
July 21
Grand Funk Railroad
Known as "The American Band," Grand Funk Railroad is a top-selling rock group who laid the groundwork for many bands with its signature hard-driving sound, soulful vocals, muscular instrumentation and forceful pop melodies.
July 22
Pablo Montero
Pablo Montero began his career in music as a singer of rancheras, a genre in which gradually he became an international star. Mainly influenced by his godfather, Vicente Fernandez, Montero debuted with the album Pablo Montero. Later on his fame as a singer opened him the doors in the world of acting.
Amador County
The Amador County Fair will run from
July 26-29
at 18621 Sherwood St., Plymouth. The Fair will run entertainment on three stages. For more information on concerts or to purchase tickets, visit
amadorcountyfair.com
or call 209-245-6921.
July 26
Picnic Hill Stage: Strait Country
Budweiser Stage: Elana Jane and Temptest
 — Since forming in 1988, Tempest has delivered a globally-renowned hybrid of high-energy Folk Rock fusing Irish reels, Scottish ballads, Norwegian influences and other world music elements.
July 27
Picnic Hill Stage: Cherry Bomb
— a tribute to John Mellencamp, and
Take the Money and Run
 — a tribute to Steve Miller
Biagi Stage: Branded
Budweiser Stage: Hannah Jane Kile and After Dark
— Hannah Jane Kile is a singer, multi-instrumentalist and composer who often draws comparisons to her heroes Bonnie Raitt, Jackson Browne, Norah Jones and Sara Bareilles.
July 28
Picnic Hill Stage: Mike Furlongs
— Tribute to Tom Petty
Biagi Stage: Cripple Creek Band
— The Cripple Creek Band is a Country/Southern Rock band that has taken the West Coast by storm.
Budweiser Stage: The Kool Shifters, Rachel Wilson
and
Slade Rivers Band
July 29
Picnic Hill Stage: Jackson Michelson
Biagi Stage: Island of Black & White
— Founded in the foothills of El Dorado, California, Island of Black & White's music is a sweet, humble yet raw blend of rock, funky reggae, and soulful blues.
Budweiser Stage: Steve Bloom Band
and
Thunder Cover